Also built from a SaxonProps/Limebuilds mode. This communicator is a pleasure to print and build. The moire pattern and buttons are laser-printed 2D elements. I'll also show a 3DTechDesign Communicator later which is both more-simplified and also more parts, which sounds strange but… you'll see.
Also shown are:
– A case I designed and built to sort of match the aesthetics of the Wand Company phaser/communicator cases
– A holster I designed and built. It fits a standard web belt. And can hold almost any communicator model (Wand, SaxonProps, 3DTechDesign, my old school vacuformed Jein-type)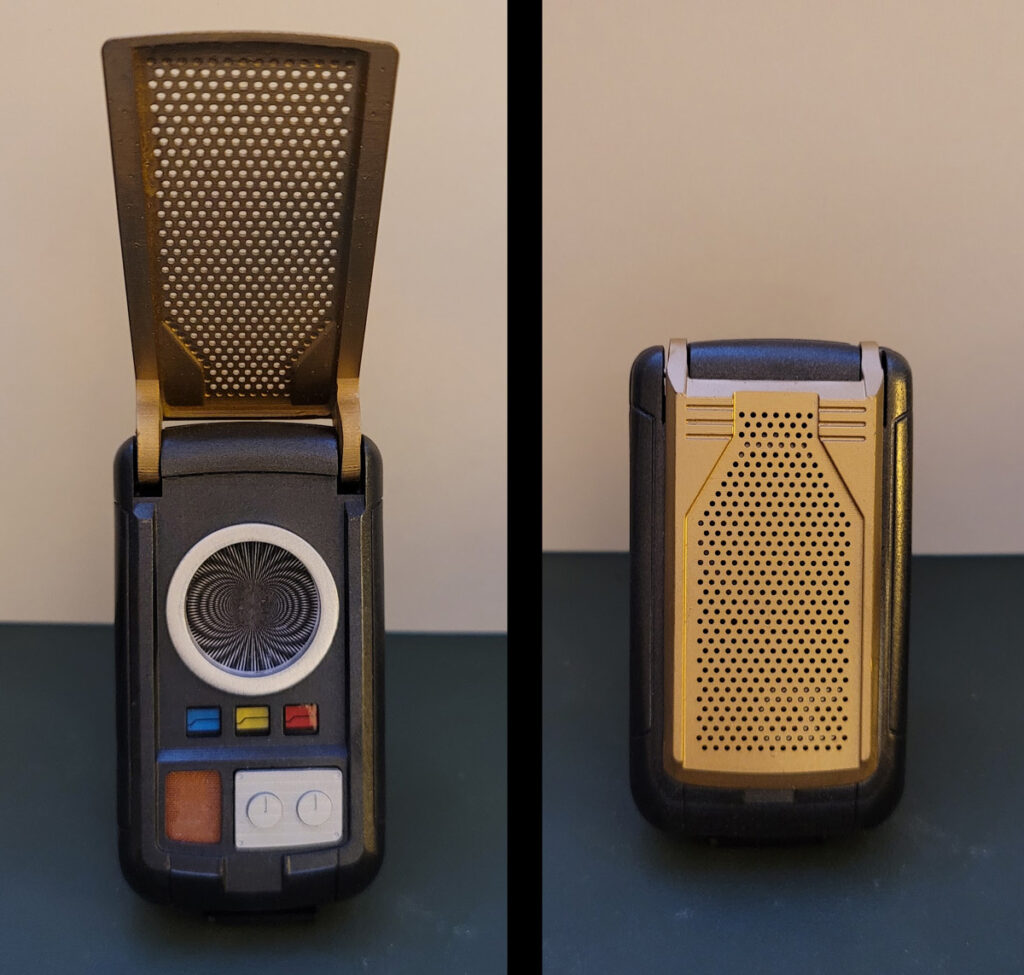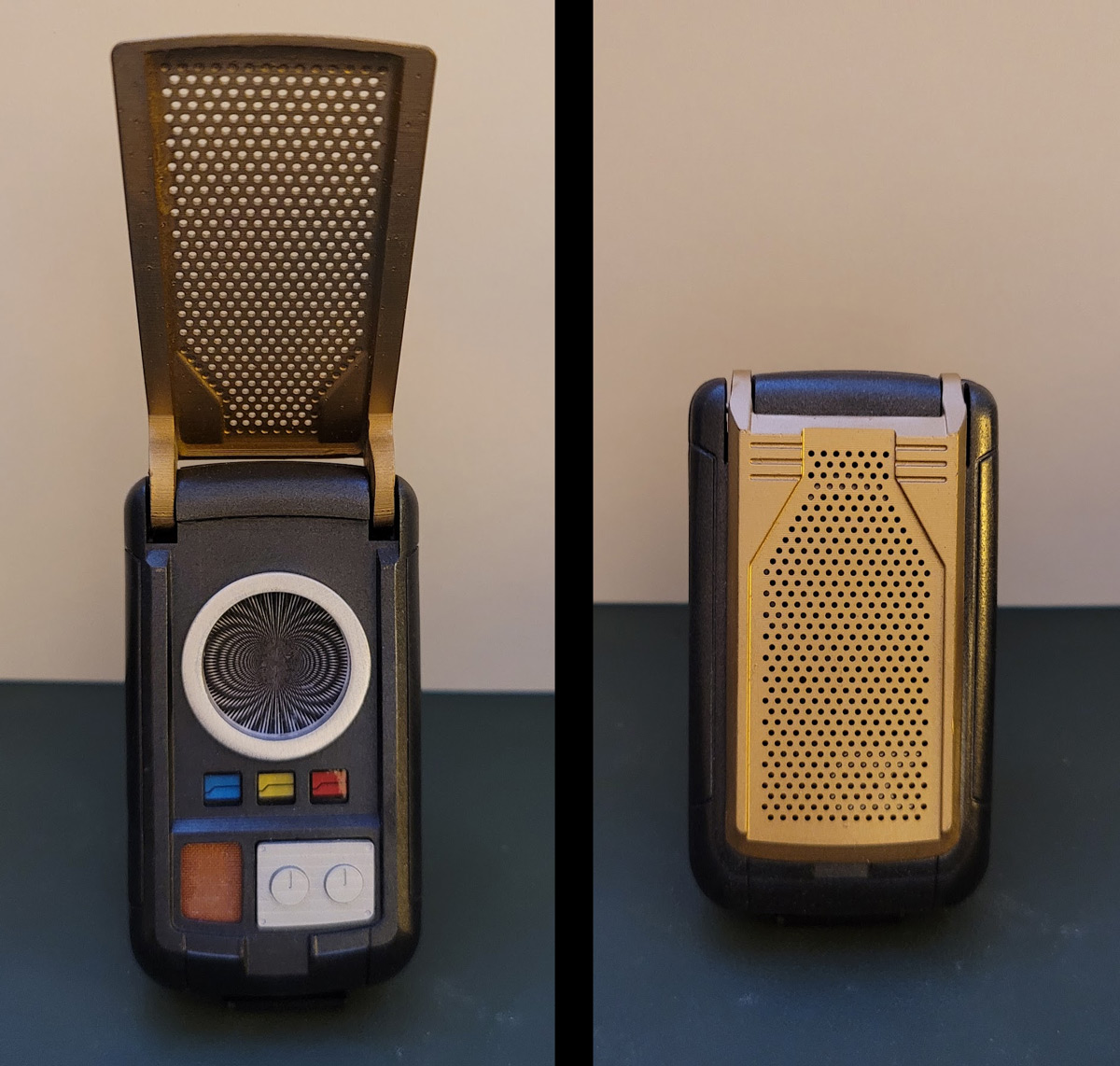 3D model by SaxonProps/Limeybuilds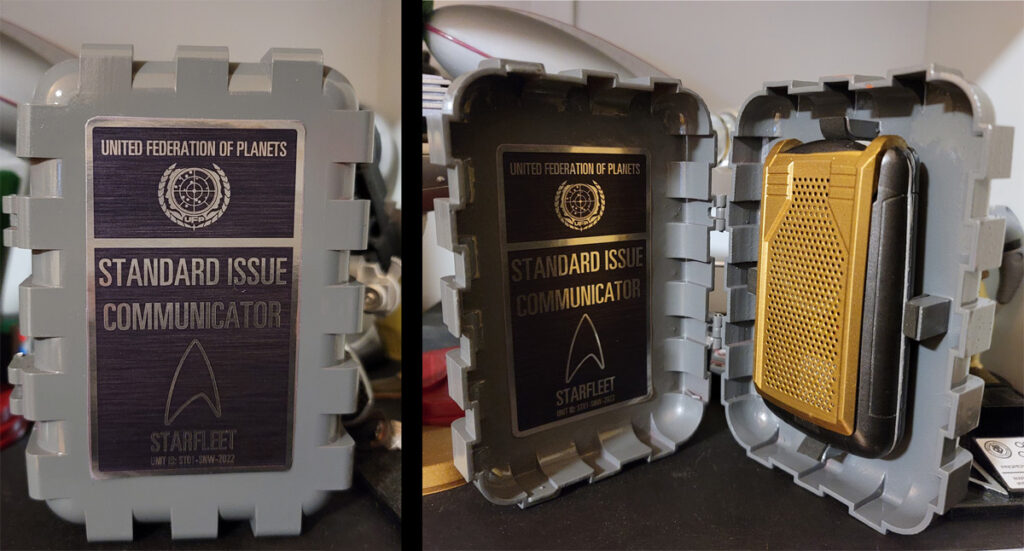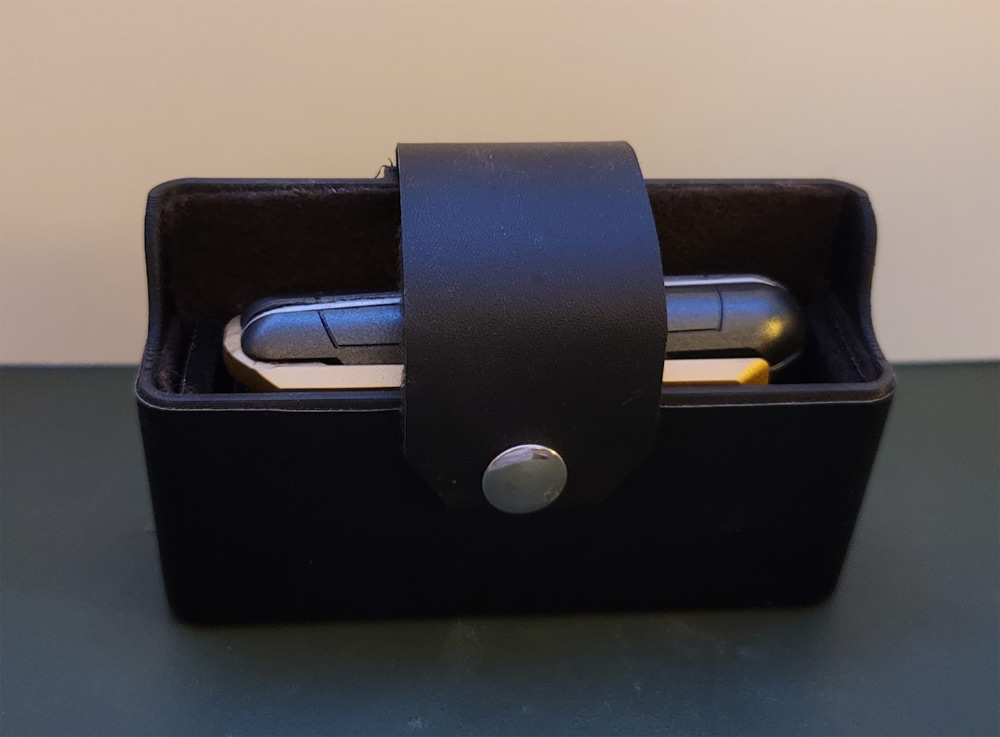 Case and holster design by me.